Keep Defending is a first-person VR tower defense archery game where you build up your defenses during the enemy onslaught.

Target enemies before they reach your gate and earn gold to set up ever more capable defenses including crossbows, fireball-shooting wizards, brave knights, and more as you try and deal with the approaching hordes in a variety of different environments and scenarios.

Features

A host of enemies from Barbarian hordes to Skeleton armies and greater (much greater) dangers.
A range of defenses for you to employ during play to ensure the enemies don't get through.
Different scenarios to test your defensive tactics from small villages to large castles, frozen wastes, underground caves, and beyond.
Ambush scenarios where you must destroy the enemy before they escape the lethal range of your attackers.
Advance scenarios where you progress through different stages and build up your defenses for a grand finale!
Weather conditions and time of day effects offer additional gameplay challenges.
Beware boss enemies that destroy your defenses with a single hit.
Precision scoring - earn higher scores the further away targets are hit.
Steam leaderboards, stats, and achievements.
Please note system requirements currently reflect the game's pre-release status. Performance improvements and optimisations will occur throughout the development before eventual release.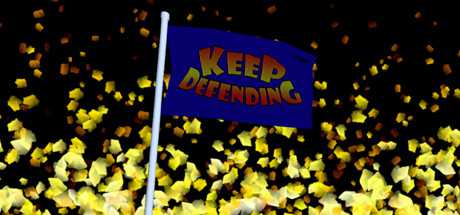 Fecha de salida
Diciembre 8, 2016
SOs compatibles

Windows
Entrada
Controladores de movimiento