About the Game:
"DreamLand"require htcVIVE Device to play.

The storyline begin at Another World. "Astral Spirit" summon player to an Astral Portal because of his ability of super spirits. Astral Spirit needs player's special ability to help him find the missing Cosmic Energy Core, by solving the crisis of the world. Thus, our protagonist begins his journey.

Features:
Top Graphics
"DreamLand"has 3A graphic performance,in game, we show players top visual effect with all effort.

immersive experience
In order to find the clue of the puzzles, players need to explore and reveal the secrets of the scenes by moving, which is absolutely an immersive experience.

Infinity Possibility
"DreamLand"is the first chapter of dream world that we present to you, in the following version of the game, we will bring more fantastic experience of the dream world to all of you guys, through the role of "magic dream maker"

This is the first product of SandVUE studio. Even it is still a test; we tried our best to make it perfect. In the next version, we will improve this game based on players' feedbacks. Thus,your feedback is important for us. If you having any suggests or ideas about our following development, please write down the comments below and do not forget the thump up! Either, you can also contact us via email: business@sanpace.com

Expecting to making a great dream with all of your in the following games.

Official Website:
www.sandvue.com

Attention Points:

1. Press the VIVE controller's under button, just enter the game.
2. To find the cap key, then unlock the trap.
3. Follow the fairy and burning the torch.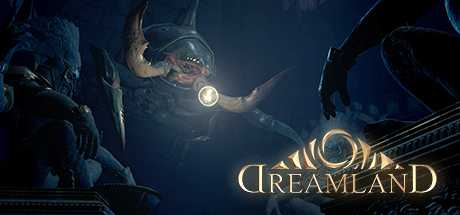 Fecha de salida
Julio 7, 2016
SOs compatibles

Windows
Entrada
Controladores de movimiento