Super Kaiju – the greatest and most anticipated sports tournament on the planet is here!

Fight for fame and fortune as one of the elite mech-monsters known as Kaiju in an exciting battleground designed to test your skills and resolve. Fight in multiple environments including harsh volcanoes spewing rivers of lava that bubble in a fiery maelstrom across the arena, to a frozen sea of icebergs, this is where two Kaiju enter - one Kaiju leaves!

This is the Thunderdome!

Made exclusively to take full advantage of Virtual Reality, Super Kaiju is a fast-paced, highly accessible arena shooter. In the best tradition of the arcade games of old, the core game mechanics are easy to grasp, yet difficult to master.

Enjoy Super Kaiju and test your skills in single player mode, or test yourself against other players in the exciting and competitive PVP trials for the title of supreme Kaiju.

Core Features
Competitive Multiplayer Battles - Fight for leaderboard glory and experience points in intense 1 vs 1 battles against other players.
Off Map Support - Kill flying monsters to gain stars that you can use to activate epic missile strikes and shields!
Cool Environments - Duke it out in uniquely themed environments including Lava, Ice Lands, and Forests.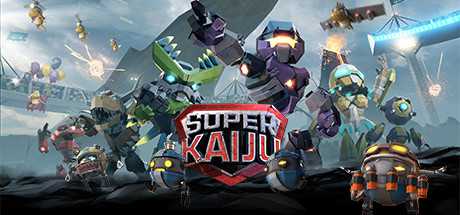 Fecha de salida
Diciembre 6, 2016
SOs compatibles

Windows
Entrada
Controladores de movimiento