"End of Night" is a cinematic VR experience about the tormenting memories of one man's escape from Denmark to Sweden during WWII.

1943. You are sitting in a boat with Josef. He is rowing from Nazi-occupied Denmark to safety in neutral Sweden. As the boat crosses the ocean, the sea gives way to the streets and people that populate his mind. Your journey together becomes a living landscape of painful recollections from the night of his escape. As dawn draws near, you will witness the trauma of escape and the guilt of surviving – when loved ones are left behind.

"End of Night" is an artistic mix of advanced technologies such as photogrammetry and volumetric video, blended together into a collage-like 3D universe. Although realistic in its depiction of war-torn Copenhagen, and based on real accounts, the experience unfolds like dimly recalled fragments of a painful memory.

The audience is placed in the passenger seat of a rowboat with six degrees of freedom, sitting face to face with Josef. Through the physical proximity to him and his vivid stories of both heroic and immoral acts, the audience become intimate observers of the trauma experienced by a young man forced to flee his own country.

The experience reflects on the theme of survivor's guilt and the impossible choices that people on the run have to make in order to survive themselves.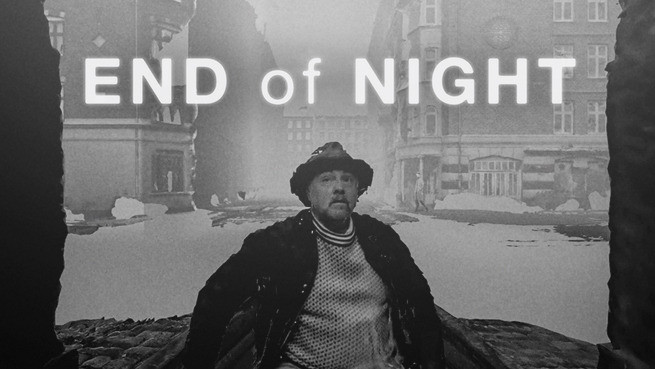 Fecha de salida
Agosto 23, 2021
SOs compatibles

Windows
Entrada

Teclado + ratón
Forma de juego

Sentado
Idiomas
Voces en inglés

Textos en inglés