Cartridge Monsters is a Turn- Based Monster Catching RPG. Summon, Fight and Capture Monsters in the world of Rendis.

Experience a unique VR campaign as you take on the role of the heir of the Capture Clan. Using your Summoners pistol you can also battle alongside your monsters to take on enemies.



Travel the world of Rendis completing the main story and side quests. Unlocking dungeons to explorer and catch more monsters. Find rare hidden monsters and collect loot.

There are over 65 Unique Monsters in the game. So, put together the strongest team by discovering the strengths and weaknesses of your monsters and leveling up their power!


Key Features:

Developed from the ground up for VR
Original Soundtrack
Control Monsters with your Voice
Story driven with Side Quests (Hours of Gameplay)
Variety of monsters and Hidden Rare Monsters
Level up and Unlocking new Skills
Exploring Dungeons and Collecting Loot
Over 65 Unique Monsters!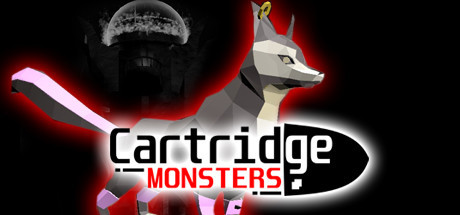 Fecha de salida
Febrero 5, 2021
SOs compatibles

Windows
Entrada
Controladores de movimiento
Idiomas
Voces en inglés

Textos en inglés