Now There Be Goblins (PC)

Hordes of goblins are coming your way and you're the only thing standing between them and total destruction of your kingdom. Use your mighty hammer or use your arsenal of structures to fend them off.


Smack, bash and stomp the goblins with your mighty blacksmiths hammer, and see them flying. Fight your way through the hordes to find the source of these pesky beasts.



Cannons, barricades, poison, traps, huge piercing bolts and much more are at your disposal. Place them anywere you desire and find out which spots wreak the most havok. Observe, learn and change your strategy to find new ways to take advantage of your structures.


Use anything you can find to dispose of these vile goblins: grab a torch, use dynamite, throw a bottle or destroy the entire bridge! You can even grab their weapons to use against them. Or simply use your massive chained hammer to stomp and bash them back.


Put on your VR headset and get ready for hours of smacking and smashing, however be aware, the goblins keep coming back with new surprises. Attempt higher difficulties, unlock badass structures and discover unique artifacts altering your entire playstyle, to ultimately defeat the goblins once and for all!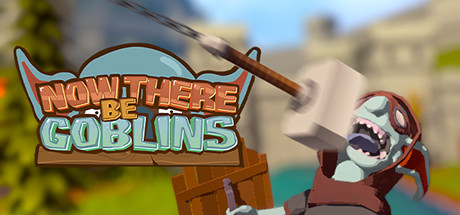 Fecha de salida
Tercer trimestre, 2021
SOs compatibles

Windows
Entrada
Controladores de movimiento
Idiomas
Voces en inglés

Textos en inglés