Welcome to "Dragon Fury VR", this is a first person VR tower defense game where your mission is to protect the dragon egg and try not to die.You can be a shooter
The destroyed dragon world needs a savior, and your arrival brings new hope to the dragon.

The swarming enemies threaten the life of the dragon egg, keep them away from the egg.

The bows and arrows in "Dragon Fury VR" are easy to use, and they mimic the characteristics of real bows and arrows.

You can build a tower
Shot capsule arrow to the ground to build a tower, there will be more upgratable tower in later version.

You can use magicIt is said the staff in your inventory was forged by an ancient wizard who enchanted his own soul in it. It has the power to bend space and time.
Mistake was made? Rewind to past and change the future.

(More magic will be added in later version)



Or just freeze the time and give your enemies a good beating.

You can use more weapons
You can choose a short weapon to confront the enemy, sharp weapon are easier to use yet blunt weapon can do more damage if you got the strength and stamina.

Your enemy
Different types of enemies think, attack in a different way. Find your best way to defeat them.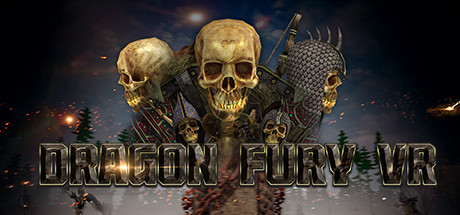 Fecha de salida
Febrero 1, 2021
SOs compatibles

Windows
Entrada
Controladores de movimiento
Idiomas
Voces en inglés

Textos en inglés