This play is a crime story happened in a closed space. It tells that a actress Lisa has recently been caught in a scandal and even received death threats from some crazy fans ...Lisa's agent BIN invited a well-known host SHAN to Lisa's secret villa for a live interview. Various threatening signals appeared in the villa before the live show started, causing Lisa to become more uneasy. In order not to miss the opportunity of news hype, SHAN insisted on proceeding the show. Unexpectedly, at the beginning of the live show, someone died at the scene. But the problem is that there were only Lisa colleagues and the show staff in the villa, and no one went in and out of the villa after that. Was it an accident or murder? It's up to you to find out.
▪ Killing a Superstar brings us a new VR interactive experience with immersive sense of drama.
▪ The story will start in these five different spaces at the same time: the living room, bedroom, dressing room, corridor, study room of the crime scene
▪ Every scene is a complete long shot.
▪ Viewers can use the map function in the film to freely switch among different scenes
▪ And also adjust viewing route at any time to find hidden clues for solving crimes through the 360-degree perspective presented by VR.
▪ The viewers need to answer the key questions raised by the system
▪ After finding the truth of the incident and answering all questions correctly, the final stage will be reached: the truth of the case and the final outcome.
▪ All this brings to the viewers the most real crime scene and a sense of accomplishment.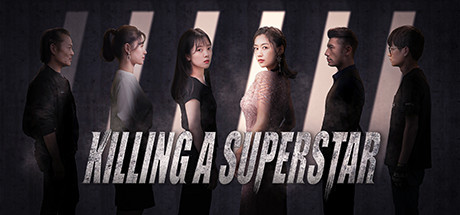 Fecha de salida
Enero 13, 2021
SOs compatibles

Windows
Entrada
Controladores de movimiento