"What a hell! The experimental mantis has grown huge!"

An accident that suddenly came under a doctor who was secretly absorbed in illegal research ...
It was a runaway mantis that became huge due to experiments!

Not only will human damage occur if nothing is done, but doctors' illegal research will come to light!

He is not confident in his strength and has no strong weapons at hand. But you have to do something about it.

Is the mantis dangerous, or is the doctor's tomorrow dangerous?
Use a wide variety of weapons to kill the giant mantis before anyone finds it!

----------------------------------------------------------------------------------------------


"Challenge the giant mantis realistically reproduced in VR!"

This game is a game that aims to challenge the giant mantis that is realistically projected by VR from the front and kill it with your abilities.

In a mountain where there are no useful weapons such as firearms, you start with no help other than limited supplies.
Let's make full use of our human power to think about how to fight against a giant mantis who mercilessly wields a vicious sickle while keeping its characteristics as a living thing.

In addition to manipulating the hands and field of view with the VR controller, the player can move naturally with the stick.
You can freely choose possible actions such as preventing the mantis attack with a weapon, running and avoiding it, and immediately approaching and attacking.


There are more than 40 types of weapons and items that appear. However, none of them can be a deadly factor for a powerful mantis on its own.
A magical item that restores HP immediately when used? … No, it doesn't exist.
A bazooka cannon that blows enemies into pieces just by shooting? … No, it doesn't exist.
All that appears in the game are the junk in the mountains and the mysterious items created by the whims of the doctor.
All you can do is hit or throw with those items.


Perhaps you will have a very difficult time. But that's not unreasonable.
Because you have never actually fought or even prepared for a giant mantis.

What if you cleared this game in just one play?
The development team recognizes you as a stronger creature than a lion.
What if you could easily clear it as a result of dozens or hundreds of challenges?
It's okay to actually meet a giant mantis at any time.

If you are confident in your arm or if you are confident in dealing with mantis, please play it.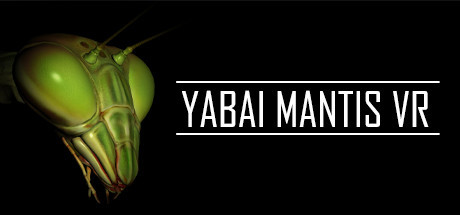 Fecha de salida
Diciembre 24, 2020
SOs compatibles

Windows
HMDs compatibles
Oculus
Entrada
Controladores de movimiento