Off The Chains Disc Golf (PC)
Off The Chains Disc Golf is a lighthearted disc golf simulation developed for VR from the ground up. Play alone or with friends and learn how to become a disc golf pro.

Disc Physics
Both disc golf veterans and newcomers alike will appreciate our realistic disc physics. Each disc has its own rating using a 4-number rating system that will be familiar to disc golf enthusiasts, but easy for newcomers to learn.

Multiplayer
The best part of disc golf? Playing with your friends of course. Enjoy all playable courses with lobby-based private and public matchmaking.

Unlock New Items
Throughout the course of the game you will unlock new discs. Customize the collection that you want to take with you on your next round.

Take In The Scenery
With multiple beautiful courses with varying biomes you may find yourself stopping to just enjoy the scenery, and there's certainly nothing wrong with that! This simulation is designed to be relaxing and enjoyable. Take all the time you need. Breathe. Throw discs. Repeat.

Features

Play 63 baskets across 4 courses each offering unique environments and difficulties

Easy to learn (even if you have never played real-life disc golf) but challenging to master

Discs use a 4 number rating system that will be familiar to disc golf enthusiasts (speed, glide, turn, and fade)

Realistic disc flight physics

Multiplayer support to connect with your friends across the world casually, competitively, or just to practice

Earn Chain Link points to unlock and discover new discs as you progress through the game
Discord

We're real live humans that you can come and actually talk to. Join the community on discord to talk to the developers, meet new friends, give feedback, and coordinate with people to join in multiplayer games.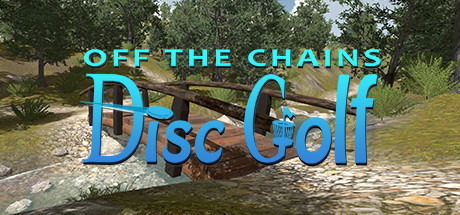 Fecha de salida
Noviembre 12, 2020
SOs compatibles

Windows
Entrada
Controladores de movimiento
Idiomas
Voces en inglés

Textos en inglés