The Secret Of Retropolis (PC)
The Secret of Retropolis is an adventure-mystery VR game like no other before. It is set in a mechanical metropolitan with zero humans, only robots whose job is to keep the past times alive. Basically it means they are obsessed with 50's decor and stealing money from each other.
​
A PHILIP LOG STORY
Who will you be in Retropolis if not the best (and only) private eye? Philip Log, A hard-boiled robot detective, sore drunk and a wisecrack who always gets into trouble. When a robotic movie star steps into his office, Philip embarks on an adventure spanning the shady alleyways to the decadent nightlife of Retropolis.

RETRO-FUTURISTIC GAME MECHANICS
Feel as if you stepped straight into your favorite 90's adventure game. The Secret of Retropolis combines the magic of VR with classic Point-and-Click mechanics. Built for the job, Philip Log's springy hands make pointing and clicking more intuitive than it's ever been.

COMFORTABLE, CINEMATIC EXPERIENCE
The Secret of Retropolis is a seated experience. Suitable for those who are new to VR and for experienced players who feel like winding down. Its controls are easy to learn and used with no effort. The game's runtime is about 30 - 40 minutes and is made replayable by its dialogue choices, visual details, and hidden secrets.

Key Features:
Play the most stylized VR game to date - All 3D assets in the game were hand drawn. Yep, you read that right. Let your VR headset throw you into a comic book universe.
Solve old school puzzles - What other way is there to be a detective other than collecting evidence and using it later to get a door to open? Be creative in order to solve the case.
Lose yourself to the film noir atmosphere - The city lights. The femme fatale. The vintage car. In Retropils, the drinks are always cold and the jazz is always warm.
Be the (anti) hero - The Secret of Retropolis is an immersive tale told in a first person perspective. You are the active protagonist of an emotional story about fame, corruption and regrets.
* No robots were harmed in the making of this game.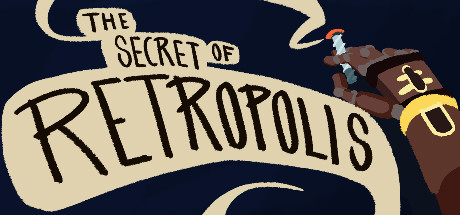 Fecha de salida
Julio 21, 2021
SOs compatibles

Windows
Entrada
Controladores de movimiento
Forma de juego

Sentado
Idiomas
Voces en inglés

Textos en inglés