Buried Alive: The Annihilation VR (PC)


"Do you know who you are, where's that urge to kill coming from?"
Buried Alive: The Annihilation VR is an immersive story-rich game based on wave shooter mechanics in a large scale world.

In the ancient times, in hell, The Devil knows that people there are bad, but he does not understand what drives them this way, so he leaves hell to see why do they do the things they do. Since that day, throughout the ages, he walks amongst the humankind, picked a few subjects and gave them their deepest darkest desires. After that, he took everything from them and threw them in a manipulated version of their world to see what would a human do to stay alive!

Now, you are one of those human beings.





In Buried Alive: The Annihilation VR, violence is the crucial aspect of survival. The game contains a vast arsenal of weapons so you can blast, shoot, cut, slash, rip and tear your enemies in your way to secure your safety.





In this world, you are not forced to do anything, shape your gameplay with your own hands to create a unique experience. You can hold your favourite shelter to see how long you can survive or you can explore the wilderness and its mysteries to learn more about the story.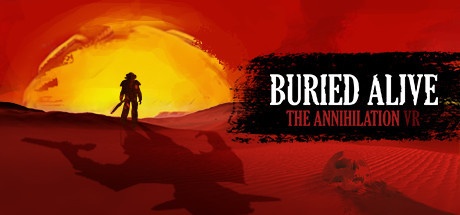 Fecha de salida
Enero 19, 2021
SOs compatibles

Windows
HMDs compatibles

Steam VR
Entrada
Controladores de movimiento
Idiomas
Voces en inglés

Textos en inglés