Jack Walker: Ethereal (PC)
Jack Walker is an intergalactic bounty hunter from planet earth and he has a genius/hacker partner called Frosty. Together they operate contracts in different galaxies and planets, they are trained to steal, kill and destroy. They have a cool spaceship (hub) where they receive bounty requests and travel to different planets. It is also used as a hub for the multiplayer mode. Jack Walker and Frosty both have unique skills and attributes and they are as following:

Jack Walker can:
- Launch his left robotic hand to surfaces and pull himself to it and fly
- Shoot laser beams out of his left wrist, when his hand is away
- Send magnetic shock waves to enemies' brains and incapacitate them by grabbing their heads from behind
- Grab objects from distance using his high-tech gauntlet
- Slice enemies with his custom-made plasma sword

Frosty can:
- Fly using his Super Jet Boots
- Jump higher than a normal human being
- Slow enemies down by shooting at them with his frost gun
- Freeze enemies by shooting at them a few times

Single Player Modes

Contracts: This mode is the campaign-like mode for single player. Different missions will be playable in different planets and some of them will require different skills, weapons and strategies. By completing these missions you will earn credits and will be able to upgrade your weapons, suits and spaceship. Also, with the experience points you earn after each mission, you will also customise and upgrade your character's skills and attributes.

Survival: This is the wave shooter mode where you can test your skills in the maps, where enemies come in waves. You will choose the maps and the types of enemies will differ according to the map selected.

Multiplayer Modes

Online Co-op - Contracts: This is like co-op campaign where the second player plays as Frosty, and together the 2 players go on missions. After completing these missions, players will earn XP and credits and they will upgrade their characters. Since there are 2 playable characters, they will earn XP and credits separately for each character. As you level up, new perks and weapons will be unlocked.

Online Survival: 2 VR players play as Jack Walker and Frosty, in a wave shooter survival mode.

Local Multiplayer: The main idea is; the second player will connect to the game from the same PC as the first (VR) player. The second player will play as Frosty. This will be playable for both survival and contracts.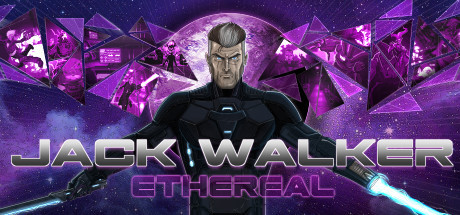 Fecha de salida
Octubre 15, 2020
SOs compatibles

Windows
Entrada
Controladores de movimiento
Idiomas
Voces en inglés

Textos en inglés