⚡️Join our Discord! https://discord.gg/hyQRe6v⚡️

Welcome to the eye of the storm. Engage with up to 4 players in this maelstrom of VR mayhem. Thrill in physics-based destruction as your send the enemy keep crashing to the ground far below.

Select your Thunderballer, take aim and prepare to bring the thunder!
Features:
Multiplayer monsoon - battle with up to 4 Players online in team-based clashes. Quick matches and pickup-and-play gameplay throw you straight into the maelstrom.

VR vortex - Immerse yourself in the tempest! Play across platforms on Oculus Rift, HTC Vive or Windows Mixed Reality.

Tactical variety - Perforate your opponents with strange, futuristic technology or bring down the house with devastating artillery. Degrade the enemy's options by destroying their lightning harnessing energy pylons.

Eye of the storm - Clear a path to the heart of the enemy base and make your way inside to deliver a crippling blow right where it hurts the most!

Weaponry whirlwind - Experiment with unfamiliar ordnance to unlock devastating effects...like the Particle Drill, a slow moving, but unstoppable cyclone of destruction!

Strategy options - Pound the pylons or cripple the cannons? Invade the base or draw the enemy out? Lay down cover fire for your teammate or divide and conquer? Find you own path to victory!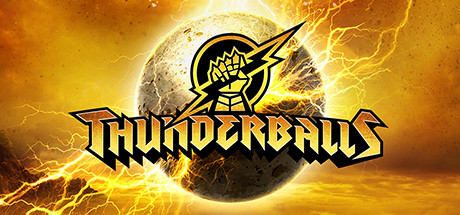 Fecha de salida
Octubre 30, 2020
SOs compatibles

Windows
Entrada
Controladores de movimiento
Idiomas
Textos en español

Textos en inglés