Punchout: MusicGet into the rhythm, take fighting pose!
Punchout: Music is a rhythmic boxercise game.
Enjoy tons of handcrafted levels and punchout the music, in the futuristic stadium.
Punch the incoming notes with your energy-gloves - you must match the color of glove and note, and its flying direction.
With this game, you become a champion of the rhythmical boxing!FeaturesRhythmic boxercise: Get into the rhythm and punch the music beat.
Handcrafted levels: Unlike other rhythm games with generated levels, every levels in Punchout: Music are handcrafted to enhance the experience.
Easy to play: The game rule is very simple, but mastering the game is very fun.
Boxing: Boxing is great exercise, so this game is good to diet.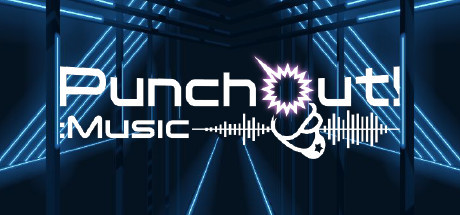 Fecha de salida
Septiembre 18, 2020
SOs compatibles

Windows
HMDs compatibles

Steam VR
Entrada
Controladores de movimiento