Guided Meditation VR (PC)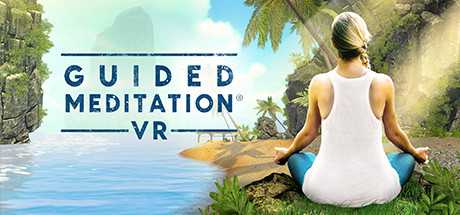 Fecha de salida
Octubre 3, 2016
SOs compatibles

Windows
Entrada
Controladores de movimiento
Meditation made simple & visual.
Bring peace, joy, and calm back into your daily life with the virtual relaxation app Guided Meditation VR. Transform your home into an exotic, relaxing escape.
– ENVIRONMENTS –
Escape the everyday in one of over 17 lush environments, each with 10+ unique, customized meditation spots.
– GUIDED MEDITATIONS –
Enjoy over 50 guided sessions in Zen, Heartfulness, Movement, Loving Compassion, or Relaxation. Learn ancient meditation practices in a cutting-edge way.
– CUSTOMIZATION –
Prefer a 10-minute, 5-minute, or 2-minute meditation? Like music? No music? Want to select from curated spaces or simply explore? Customize your meditations to be perfect, just for you.
– FRESH CONTENT –
Enjoy new relaxation environments, meditations, teachers, and features in free future Early Access updates.
Leave the worries of your life for a short virtual vacation, and return calmer and stronger. Find your happy place.
Thoughts on the HTC Vive, Oculus Rift DK2, and Gear VR editions:
"Guided Meditation' Proves That 'VR Relaxation' Will Almost Certainly Become Its Own Genre"
– Road to VR
"A brilliant way to clear your head of distractions and frustrations."
– Polygon
"Cubicle Ninjas might have just set out to relax the world with Guided Meditation VR, but their passion project could become a revolution [...]"
– UPLOAD VR
"When I removed the headset, I felt euphoric. Part of me had expected the experience to be an anti-climax, but instead, it had been a revelation […] My happy, creative mood lasted the rest of the day."
– IDEO Stories
"If you're new to meditation, and don't have access to a class or a teacher, and you're looking to learn some of the basics of a guided practice like loving-kindness, an app like Guided Meditation VR would help."
– Health
"Slowly, I let the pixelated environment float into my consciousness. I find my eyes resting on the lapping waves that reflect the clouds—a perfect visualization for a metaphor the narrator offers me, to think of my thoughts as clouds and let them pass."
– Fast Company
"Takes relaxation to high-tech levels."
– PSFK
"Turn it on and relax your body and soul."
– ARNEXT