PLEASE NOTE: Panther VR is still a Very Early Access stage. Bugs may still occur, and more content will be added in future updates based on community feedback. ONLY BUT THE GAME if you want to support the development of this game, otherwise please wait for a later moment in development. STORYIn a distant future, ruled by international Corporations, there is always a struggle for power. Most power can be bought with money, everything else can be stolen. This is where the "Guild" comes into place. An international secret organization of master thieves, working for the highest bidder. Only the best are recruited into the Guild and may become a Panther agent.


Once inside the Guild, you must give up your civilian life, and will be assigned to a crew.
Take on contracts provided by the Guild, and steal top-secret prototype or ancient artifacts from highly secured locations. Plan out your heist, choose your weapons and gadgets and infiltrate the location. Will you go in like a ghost and leave without a trace, or wreak total mayhem to get what you want?MAIN FEATURESStealth Action Sandbox - Go full stealth or guns blazing and choose your own path in the large open mission locations. Play how you want and experience stealth in VR like never before.
Plan your own Missions - Carefully plan out your own heist from unlimited generated missions. Decide your approach, what kind of loadout you will take, or what your best way inside will be.
Weapons and Gadgets - Choose out of a large variety of deadly weapons and practical Gadgets. Upgrade and modify them to fit your own playstyle and abilities.
Explore and Loot - Explore each location in full freedom with a large range of VR movement systems. Interact with the environment in full extent and crack safes and lockers for valuable loot.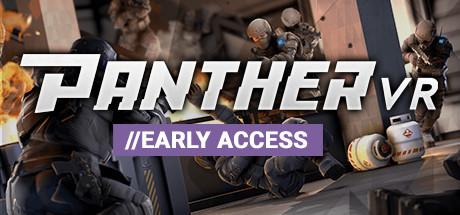 Fecha de salida
Junio 16, 2020
SOs compatibles

Windows
Entrada
Controladores de movimiento
Idiomas
Voces en inglés

Textos en inglés