Mars Plan is a VR shooting game. In 2050, the Chinese space expedition team successfully landed on Mars and awakened dangerous beings, which the dust of the solar system has sealed for hundreds of millions of years. Pandora's magic box was opened: vast universe, dangerous Mars, can you solve the mystery of the universe with heroism and wisdom? Can the prosperity of the age of dinosaurs be continued? Your team mate of Mars Plan Xiaoxue is waiting for you to save~

Game features:
Shocking future battle scene [/ b] - The sense of realness and expressiveness of the visuals, rendered by Unreal Engine, leads the players to experience the beautiful scenery of Mars.
Thrilling combat shooting [/ b] - Crazy strafing swarms of enemy, sharp and fierce warrior, showing the real charm of the tough guy.
High-tech weapons upgrade supplies[/ b] - Upgrade the heavy machine gun to a variety of weapons such as flamethrower, missile launcher and shock wave impulser. Enjoy a fresh experience of future weapons.
Excellent plot design [/ b] - Combining tough shooting and romance, players can have excellent interactive experience of game and movie.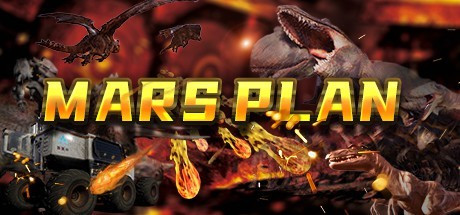 Fecha de salida
Marzo 27, 2020
SOs compatibles

Windows
HMDs compatibles

Steam VR
Entrada
Controladores de movimiento