Pizza Master VR is a fast paced pizza making game for Virtual Reality. Work as a chef and wield 8 core ingredients to create a wide range of pizzas to satisfy your customers. But don't slack off- their patience is always ticking!


You will find yourself easily immersed with the intuitive gameplay and Pixar inspired visuals. With your progressing skills, business will quickly boom, both a blessing and a curse. Customers will become harder and harder to please, robbers will start coming, and if you don't up your standards you will find yourself out on the streets again!
Single player and local multiplayer co-op are both included.Features: Just like your first minimum wage job at a takeaway. But apparently more colorful, adrenaline pumping and fun.

Asymmetric local co-op mode. The VR player works as the pizza chef, while someone connected on the same PC works as a waiter on the mouse and keyboard. Teamwork and communication is important, because only the waiter can see and serve orders, while only the chef can create them!

55 levels in total, including both single player and local multiplayer. Levels increase gradually in difficulty, and are replayable due to a star system. Expect many hours of gameplay.

Endless mode for both single player and multiplayer, integrated along with Steam Leaderboards. Serve as many customers as possible before they become too much for your sanity!

12 unique recipes to master in the local multiplayer mode, gradually introduced throughout the levels.
Defend your store from robbers. Do anything you can to stop them, maybe chuck a olive at them.
Perfect family game. Height is fully adjustable.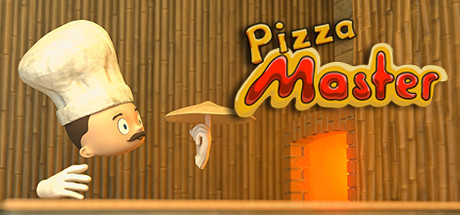 Fecha de salida
Marzo 6, 2020
SOs compatibles

Windows
Entrada
Controladores de movimiento