Now Any Creative Can Make 3D Content.
Masterpiece Studio is a collection of VR tools made for Artists, Designers, Illustrators and Creative Professionals who have always wanted to create in 3D.
Masterpiece Creator:
Sculpt with clay and draw in VR using intuitive tools that let you easily create high quality 3D content. Quickly ideate, and envision concepts in real-time.
Masterpiece Motion:
Easily rig and animate 3D characters in an immersive VR environment. Quickly make scalable adjustments and breathe life into your character. Create professional, custom assets for your games, animation, VFX and design content using VR.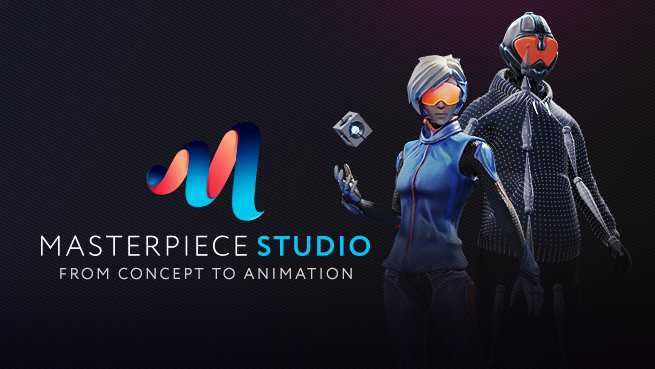 Fecha de salida
Diciembre 17, 2019
SOs compatibles

Windows
Entrada
Controladores de movimiento
Idiomas
Voces en inglés

Textos en inglés