Greetings From Krampus (PC)
Build a Snowman in VR! As simple or complex as you like. Build one, build an army - it's really up to you!

Decorate
Choose from over 50 different props to decorate your snowman. Mix and match different eyes, mouths, arms, hats and more—get creative! We'll be adding even more accessories in future updates.



Tools
Use five different tools to help you create your perfect snowman!
For more detail on what the tools do, please see the section - "What is the current state of the Early Access version?"




Save
You definitely want to save your hard work! For this, we have the "Snow-globe Generator!" This will take your decorated snowman and put it in a snow-globe. It will also save any props you have spawned and placed in the environment. The snow-globe is saved to your shelf inside Krampus' cabin, where you will be able to revisit them if you so choose!

Each profile has 10 slots, for a total of 30 saved snowmen!



Explore
Teleport around our winter wonderland using the teleport tool - You can even spin in place! *More areas of exploration will be added in future updates*

Festive Music
Listen to over 20 different unique songs composed for the game by JerryPlays!



*In Future*
Unravel the mystery of how and why Krampus became trapped in a box! Maybe even help set him free!



About Us
Off Leash Entertainment is a two man team who wanted to make a silly and fun VR game for people to enjoy. We named our company for our two dogs, who are living their best life when they're off leash!

Welcome to Krampus is in active development, and we are currently working to fix bugs and adding additional content. We'll keep you informed of any updates and improvements as we go. Thank you for playing, and we look forward to seeing your creations!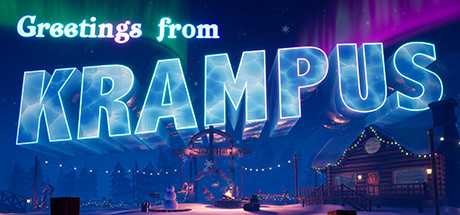 Fecha de salida
Diciembre 10, 2019
SOs compatibles

Windows
Entrada
Controladores de movimiento
Idiomas
Voces en inglés

Textos en inglés