strong>EASY TO LEARN, HARD TO MASTERStratoscape is a high-energy wave shooter designed exclusively for VR. Inspired by classic arcade FPS games, Stratoscape is easy to learn but hard to master. Your versatile "Dominator x-39" arm cannon serves as both your attack and your defense. But don't worry, you're not totally alone. Your in-ear telecom operative is there to guide you on your journey home.

TELEPORT TO 8 UNIQUE VR WORLDSYou have woken up in a broken teleportation tube with little memory. All you know is that you've stolen a key and some flying robots are really pissed at you for it! Your goal is to teleport back to your homeworld, visiting a number of unique VR worlds in between.

Fight, survive, enjoy the techno music… but don't look down.

Stratoscape is a stationary wave shooter that can be enjoyed standing up or sitting down. We encourage you to use your straps and stay inside your VR guardian area.

Now blast those robots out of the sky!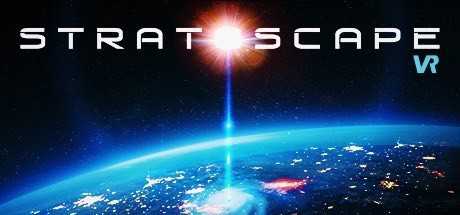 Fecha de salida
Noviembre 8, 2019
SOs compatibles

Windows
HMDs compatibles
Oculus
Entrada
Controladores de movimiento
Idiomas
Voces en inglés

Textos en inglés