"Welcome my boy, I am certain that you are aware the situation but let me tell you, what you're really involved. I am an old man and have many regrets. I don't want an other one by sending you out blindly. The power of magic disappeared practically over night. We became defenceless and order were broken. We have paid the price for sharing this world with darkness. And we have forgotten what makes us stronger. All those year, we covered in fear by seeking the way of bringing magic back. And we finally discovered Rodlium, along with hope and courage. Once again we have the opportunity to reclaim our lands. And you my boy, you are shield that guards the realms of lights, you are the axe that seek justice, you are the defender of all. Go now and do not come back until the last goblin fall."


This is a tower defense game where you are the tower and you can literally jog into their personal space of your enemies to give them a good old beating, throw your weapons to where it hurts or sling weapon abilities to wreak havoc on an island of goblinoids.

Play as a the vanguard of magic, defending magical spires from waves of enemies while they grow and restore the arcane. Enhance your classic arsenal of weapons with magical ability upgrades in this game of resilience.

Spire Seeders are now hiring who will be tip of the spear in re-expansion efforts. Work is hard and risky but the pay is good and you get to smack goblins. Buckle up, because you are going to Gledenor to be a violent spire farmer.

Bash gobbies and upgrade your weapons. Repeat until all is well.





Amazing graphics with carefully crafted environments that will immerse you inside these dark lands.
Realistic physics based goblin bashing mechanics.
Weapons to unlock and upgrade for.
Skills to be sling and upgrade for.
Achievements to unlock and fight for.
Campaign mode where you have to fight in 8 different locations, with 2 game modes(Normal&Rage).
Many ugly gobbies to bash.
Amazing goblin AI that not so intelligent.
Music that motivates you in the battle zone and sound effects that will make you feel inside these dark lands.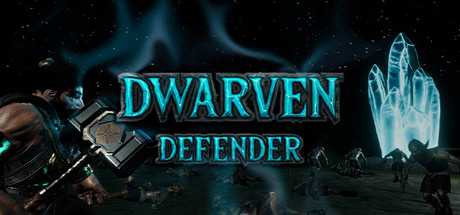 Fecha de salida
Octubre 12, 2019
SOs compatibles

Windows
Entrada
Controladores de movimiento
Idiomas
Voces en inglés

Textos en inglés