In Tonetaker VR, you get the highest score if you hit with the swords the music tones when they are the biggest. It is same moment, like you breaking them in rhythm of music. The more accurately you hit, the more points you gain.
You can choose from 20 tracks of different genres and difficulties, or use random selection. Musical compositions have different rhythms and different size of musical balloons. You can compare your results with other players using online rankings.
So try to be the best in the world!

Technical informations:
The minimum requirements to run a game on Windows Mixed Reality are: Mobile Core i5, HD Graphics 620.
The game uses minimalist graphics for two reasons. Pure black dark background allows excellent visibility of music balloons and lasers, fast orientation and accurate hits. It also allows the high number of frames per second needed to accurately evaluate hits with an accuracy of one hundredth of a second.
We wish you a lot of success and fun.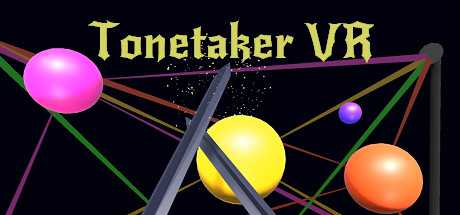 Fecha de salida
Septiembre 17, 2019
SOs compatibles

Windows
Entrada
Controladores de movimiento
Forma de juego
Escala de habitación