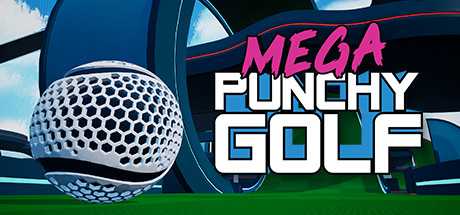 Fecha de salida
Sin confirmar
SOs compatibles

Windows
Entrada
Controladores de movimiento
Forma de juego
Escala de habitación
Does playing mini-golf make you want to punch your monitor?
Don't do that! That's expensive! Play Mega Punchy Golf instead! The only mini golf game that makes you want to punch things by letting you punch things!
Built from the ground up for both VR and non-VR players, Mega Punchy Golf is mini-golf where the balls are giant and you punch them. Imagine your favorite fast food meal supersized. Mega Punchy Golf is like that, but healthier for you.
Do you want to ruin your friendships?
You can do that here too! Features multiplayer with up to 8 people. Optional ball collision included for that extra friendship ruining spiciness. Fully cross-platform between VR and non-VR players too, so you can aggravate your friends no matter what they're playing on.
Lost all your friends? No worries! Mega Punchy Golf has singleplayer too! It might be more lonely but it's just as much fun.
Features
5 full courses of 18 holes each (more courses coming soon)

Physical punching controls for VR controllers and kb+mouse

Cross platform multiplayer between VR and non-VR

Both Stress inducement and stress relief based gameplay

Content Creator focused mirror display features for better looking gameplay vids/streams