In order to enjoy a better game experience, "Wookie's Blade" is currently under full development and production, and the initial version will be launched soon.
Wookie's Blade QQ Group 1: 315762109
Welcome everyone to take an active part in the development and exchange of the game "Wookie's Blade".




Taking out from the imperial palace the treasure known as the supreme power since the opening of the dynasty, the "Wookie's Blade",
Caught in endless pursuit...




○ Domestic Action VR Game
○ Unique Chinese Ancient Ink Painting Style
○ The oncoming enemy is in a city that is in danger.
○ Abundant enemy types, using different ways to defeat them.
○ A thorough experience of martial arts sword, and the pleasure of Cold Steel cutting off the enemy.




You will meet enemies with different characteristics.
According to the enemy's characteristics and weaknesses,
By waving the handle in his hand,
Slashing and killing the oncoming enemy,
To put to death.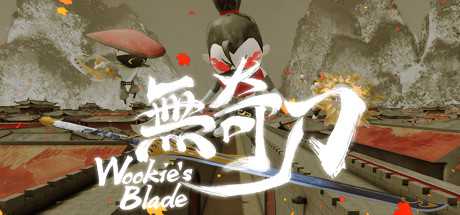 Fecha de salida
Julio 30, 2019
SOs compatibles

Windows
Entrada
Controladores de movimiento