Qian-Shan Village / 殭屍山莊 (PC)
Hello! Everyone, Thanks For Reviewing This Game.We are team members from The Barking Dog AR/VR Studio @ Taiwan. We would like to share the eastern horror experience with you!
Wish you would like this game, and please give us feedback to make the game better! Thanks for your advice in advance!

-------------------------------------------------------------------------About the Game
This game features the Chinese Zombie stories. Inspired by the Hong Kong movie in 1985, Mr. Vampire series, we build up a game with the fantastic Chinese spells and scary scenes in order to bring players back to the amazing horror movie.




In this game, player will play as the role of "Wan, Zhu-Sheng", and go the "Qian-Shan Village" to take his uncle's body back to hometown for rest in peace. Since zombies appear on his way to village, Wan falls in danger and almost died. But luckily, he learn the spell of Taoist, and start his adventure to the "Qian-Shan Village"…….


Features:

1. The eastern horror game with RPG gameplay.

2. Show respect to the classic horror movie, "Mr. Vampire".

About the Chinese zombies, the important thing you have got to know is your breath will make zombies to find you out. So, please keep in mind, when you don't have any paper spell or sword in your hand, don't breathe!!

3. Use paper spells to stop zombie's motion

As the zombies come close to you, enjoy the setting of "paper spell".

4. The fantastic spell of Taoism. When the first time you fire the spell, you would love it!

5. Support Multiple language ( We will support Korean, Japan in the coming update.)Join us for the eastern horror story-"Qian-Shan Village"!!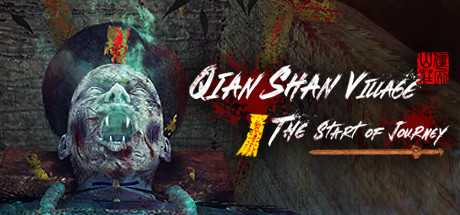 Fecha de salida
Agosto 2, 2019
SOs compatibles

Windows
HMDs compatibles

Steam VR
Entrada
Controladores de movimiento