Last Line VR: A Zombie Defense Game (PC)
LAST LINE VR
LL|VR allows you to play 3 Game Mode which are Survivor Stories, Endless Horde and Home Defense Modes. Each map offer unique atmosphere and challenges. With mines and turrets you can create your own defense system or buy better weapons for the increase your firepower. But you must be careful! In story mod there will be some unique special events and also not all enemies are the same. Some of them faster, stronger and tougher. If you want to survive you must act wisely. No matter what, you have to Hold the Line!STORY MODEStory Mode prepared to give you best experience with unexpected events and cinematic scenes.
Story-Mode gives you up to 2 hours unique challenge to defend your base.
You will play with 3 different survivors.
Mode has 3 maps: City-Forest-Farm. Each map has day/night times.
HOME DEFENSE MODE You will try to keep the zombies out the house.
With progress of game, you will able to access other rooms of house. New rooms mean new weapons.
You can also spend your points on using some skills.
Experimental, will support future weekly updates.
ENDLESS HORDE MODEGame has 2 maps for endless mode which are much different against Story-Mode or Home-Defense maps.
The game gives you access to all the firepower, but with all kinds of threats.
To reach next wave, you must be careful about spending your points. Aim well, thing fast.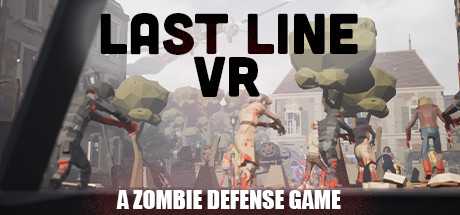 Fecha de salida
Julio 27, 2019
SOs compatibles

Windows
Entrada
Controladores de movimiento
Idiomas
Voces en inglés

Textos en inglés