You are part of a special defensive program of controlling the development of combat artificial intelligence. To eliminate emergencies, the front of nuclear installations were created around the planet. Specially trained personnel were put to hibernation sleep so that at a crucial moment, the protection mechanism could be activated.

Boiling Steel - it's a story oriented dynamic hardcore VR shooter with procedural generation locations and craftings in the futuristic world of mankind extinction.




Survive
You "waked up" alone and all humans disappeared. No one got in touch with you and there is no possibility to get out of the shelter. Life support systems are damaged, the final countdown begins. You have not much time to fix the situation. Find resources as soon as possible and restore your base.

Explore
Various biomes of the planet: black sands of the desert, scientific stations frozen in the ice, deep underground mines and cities in the clouds. Visit all locations in search for your answers.

Hack
Central terminal will help you connect to the available robots that remained on the planet. Scan zones in search of suitable machines. Take them under your control for resource extraction and defensive systems bypass. Every action you take is worth the energy, don't make mistakes.

Fight
Defeat your enemies. Use wisely the specifics of each robot under your control, improve its systems. Each of them is unique and differs in equipment and skills. Turn its cons into your pluses.

Make decisions
From your actions will depend on the outcome. Avenge, die or re-create. All in your hands.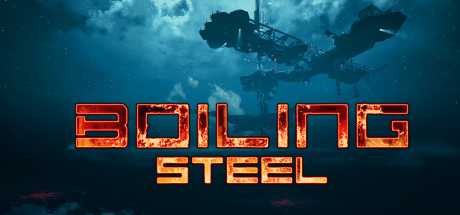 Fecha de salida
Diciembre 5, 2019
SOs compatibles

Windows
Entrada
Controladores de movimiento
Idiomas
Voces en inglés

Textos en inglés