Experience the thrill of the race!
Sometimes racing sims are a little too…sim. Drive combines sim and arcade racing for beautiful and thrilling VR racing experiences.

Put your foot to the floor and hang on as you battle challenging opponents across a range of tracks and racing types in search of glorious victory. Drive gives you realistic yet fun racing experiences without compromise. Built for VR it lets you feel the thrill of racing with beautiful car interiors and track environments and a deep feel of immersion.

Can you be the next VR Racing Champion?


2D driving games let you race at 300kph, Drive lets you experience it. From the moment you jump in the car, looking around the interior waiting for the start, you feel as though you're out there on the track. When the light goes green, you're off! The other cars roar to life and if you don't push hard they'll leave you behind. In the middle of the pack with cars inches from your doors jostling for places you feel every bump and turn. As much as you want the win so do your opponents. They will tap and nudge you for position and not give an inch or an undeserved position.

In VR the speed and realism of the cars makes the experience intense so the question is can you hold your nerve to maintain position and push ahead to take the race? A win in VR is so much sweeter.





No headset? No problem. Play Drive in screen mode with VR disabled.


VR racing (supports Oculus Rift, HTC Vive, WMR headsets)
Screen mode supported
Single Race: practice, quick race and full races with qualifying
Championships
Supports wheels and controllers (with customisable input configurations)
9 tracks
Selectable paint jobs
Race up to 19 computer opponents
Vehicle damage
Pit system with tyre wear, fuel usage and damage repair
Car set up customisation including ABS, steering stabilisation, traction control, anti-roll and choice of automatic or manual gearing.

Full Release Features:Online multiplayer
Additional tracks
Additional cars and leagues
Special challenges with achievements
Audio updates (particular car engines)



This early access release gives you all the main racing features of the game. The only feature not included at this stage is the online multiplayer. During the early access period the game will be regularly updated with free content (additional cars and tracks) and feature enhancements and bug fixes as required. We're keen for your input and feedback so may include feature updates or additions based on community input.

The full release of the game will include online multiplayer racing and a full array of cars and tracks. Please visit our discord server or our live streams to get involved and provide feedback.



Regular updates (approximately every two weeks during early access) will provide free content updates with new cars and tracks. As this is an early access release updates will also include any relevant community feedback and bug fixes.

Once the full game is released we will continue to provide free updates with new content released regularly. We welcome community input so if you have a feature you'd like to see in the game please let us know via our live stream or discord server.

You can keep up to date with updates and the release schedule on the Drive website.



We are building DRIVE for players who love VR and who love the racing experience. We want you to be involved in the continuing development of the game the coming months and years. Let us know what you think of the game to date and what you'd like to see included in future versions.

We regularly live stream the latest builds where we show off and talk about new features and chat with the community about the game answering any questions. Join us in our live streams and you can join our Discord server for further discussions.Enjoy the Drive!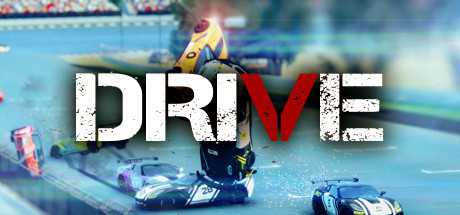 Fecha de salida
Junio 7, 2019
SOs compatibles

Windows
Idiomas
Voces en inglés

Textos en inglés