About the game
Beasts Shall Rise® is very much an indie game with AAA aspirations. Created by a solo games developer with over 20 years experience in making AAA games, Beasts Shall Rise® is a passion project which aims to push virtual reality further into the mainstream by removing the barriers of quirky navigation systems and so called 'comfort settings' that we've seen so far. Due to the unique way that Beasts Shall Rise® is developed you can expect to see regular new updates and free DLC for years to come. An ever changing and evolving world awaits.

Premise
In Beasts Shall Rise® you have been sent on an urgent mission by a secret order of the Vatican to eradicate an outbreak of unearthly beasts and the undead in post war Britain. You will need your wits about you and nerves of steel in this terrifying action packed upcoming VR game. Upon arrival in the town you will need to make your way to the source of the outbreak before midnight when all hell will let loose bringing the end of times.

Movement Mechanics
Promising full freedom of movement (no teleporting!) Beasts Shall Rise® is a single player first person VR shooter allowing the player to run and gun or to use the environment to provide cover and strategic play styles.

Weapons
While you start off the game with only your trusty service revolver and trench knife, you will soon discover new weapons along the way that can be collected and upgraded. Potentially you could have a whole arsenal of weapons from grenades to flamethrowers and dual wielding gatling guns. But if that's not enough perhaps the Vatican can be persuaded to send you something bigger?

Replayability
The game is designed to offer a high level of replayability with navigation elements and pathways changing on each play. No two plays will be the same experience. The game also contains many hidden easter eggs which are triggered to only appear on certain days of the year. Don't play late at night though....or you risk finding yourself in Midnight Madness Mode!

Technical
The game is designed for Oculus Rift and HTC Vive VR headsets. The game is a seated experience and will require an Xbox type gamepad. Please ensure you meet the necessary hardware specs before purchase.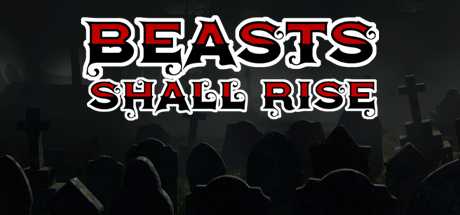 Fecha de salida
Sin confirmar
SOs compatibles

Windows
Entrada
Gamepad
Forma de juego

Sentado
Idiomas
Voces en inglés

Textos en inglés