瞳:祈愿 VR / Pupil: Wandering VR (PC)
Hello, Everyone, we're the development team of Pupil: Wandering. Our game was released on Jan 18th 2018 last year. Because of exclusion on Sony platform, we delayed on Steam platform for almost one year half. So we're apologize for our delay on releasing Steam version. After long-time waiting, we'll setup EA version of our game on Steam with big discount on all players.
During one year half on Sony, a lot of players love our game, and give our team great support for our future content. And also be recommandation several times by Sony platform.

Steam version add "Flat" movement method in the bottom of main menu UI. You can switch between "PathFind" and "Flat"

Gameplay&Scenario&Feature
Pupil:Wandering is Ghost-Hunting featured horror game. We mainly focus on the following three main features: GameStory、Horror Performance、Moon LanternGameStory 《Pupil:Wandering》is horror AVG VR game based on Orient Ghost Story. The game tells a girl named Yue Lan received one letter that from her sister in hometown, after Yue Lan left home three years for further study. Something has changed when Yue Lan return home and discover the truth that what has happened to her sister. The first charpter is only about the startup of the whole story, and the following charpter two to four will explain the rest of story and also reveal the truth that linked with Yue Lan.Horror Performance and Puzzle The game focuses on providing excellent horror event not in sudden, but more linking with puzzle and the story, to make the game smooth horror performance for players. Also we take advantage of 3D spatial amibient audio as game clue to help you to solve the puzzle. About the puzzling itself, we abandon the tranditional way, making new style of puzzle according to the VR type. We believe you could enjoy yourself when play our game.Moon Lantern Different from other indie horror games, we add battle system into our game. Player will encount some ghost that would attack players, you need use moon lantern to defend yourself, and also this moon lantern could not only used as weapon, but also could be used as tools to make special item reveal by its lighting. When it detected ghost, the lantern will go red; when it detected speical item, the lantern will go purple. About the full version, the battle system will be have more depth on its system to increase the gameplay of horror. So the charpter one would be just a warmup

The full version is developing now, current version of game will release as EA version with a big discount, comparing with Sony version
We are sure our new chapter content will give you further more surprise in future.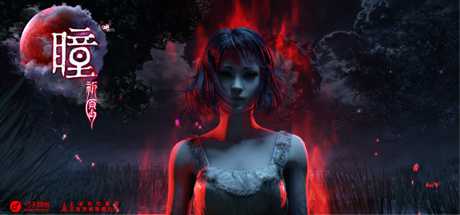 Fecha de salida
Mayo 7, 2019
SOs compatibles

Windows
Entrada
Controladores de movimiento
Idiomas
Voces en inglés

Textos en inglés