They're here! Bring your worst nightmare to life with VRange, a truly terrifying virtual reality survival horror title! In VRange, the world's gone to pot! Only you, and members of the brave =MP= security forces stand in the way of the zombie hordes! As a member of Melon Protection, you're tasked with eradicating the world of the zombie plague, one virtual horror at a time! Ready! yourself, Steady! your aim on the CQB training courses and Go! wild on the training ranges before you head out into the wasteland for the survival horror real test!Zombie Horde Mode
In Horde Mode, players pit their wits against ever growing hordes of the undead. Robert Bradley, a disgruntled weapons dealer is on hand to pay you for every rotter you dissect on the battlefield. Between each wave he'll give you access to the supply drop store where you can purchase weapons and ammunition to aid in your survival. How long will you last?Training Ranges
VRange sports a selection of themed shooting ranges, everything from a rotter testing lab to a desert military combat range. As we develop VRange, we'll be providing players with an ever growing selection of shooting range environments.CQB Courses
Taking a break from blasting the dead apart? Why not try out the CQB courses, offering players the ability to compete against the world in a series of timed CQB environments. Clear the targets in the quickest time, avoid civilian casualties and compare your times and scores against the world leaderboards.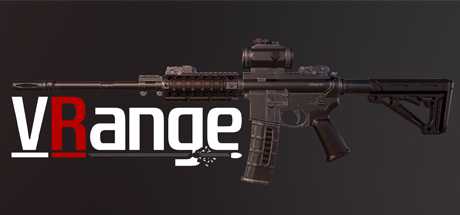 Fecha de salida
Abril 16, 2019
SOs compatibles

Windows
Entrada
Controladores de movimiento
Idiomas
Voces en inglés

Textos en inglés