When I woke up I was at a ceremonial place.
I was caught in a prison.
There are countless ropes and the daggers in front of me.
And a huge bladder overhead overturned by the moonlight.

What is this ceremony and why I was caught in a prison...?

Several deaths await you ahead of your choice to survive.
Can you unravel this ceremony's mystery and survive?


Human Sacrifice is an escape game that aims to live from the place and go outside while unlocking the mystery by making use of the things in the surroundings.
The goal is divided into 20 types of endings depending on the behavior of the player, not just one.
Not only instruments such as short swords and candles, but also the surrounding sounds are important information.

All usable things and existing ones are hints for survival.
Let's try every pattern, collect all the endings and unravel the truth.
* You can confirm hints of ending by selecting "???" on the screen of ending list.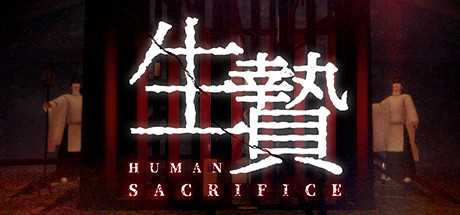 Fecha de salida
Marzo 20, 2019
SOs compatibles

Windows
Entrada
Controladores de movimiento
Forma de juego
De pie