Make A Jigsaw Puzzle (PC)
In《Make A Jigsaw Puzzle》you can customize the length and width of the puzzle, the picture and the puzzle edge. Then you can play it on a platform that could move freely .Features of make :The maximum of length or width is 18 and the minimum is 2, but the unmbers of puzzle piece cannot exceed 150 .
The game include 6 pictures, you can also add pictures(JPG file or PNG file) from your computer through the game's built-in file browser .
The picture can be rotated , moved and be scaled between 0.5x and 2x .
There are 3 puzzle edges to choose , you can randomly all edges at once or individually set each puzzle edge .Features of play :You can freely snap or separate a single piece , as long as the puzzle edges match .
You can freely move multiple pieces of puzzles that are already snap together .
Freely to move the platform for play .
Open the menu while playing will save the progress of the game , so that you can continue on the next play .
Freely move the previews, which can be used to push all the single piece .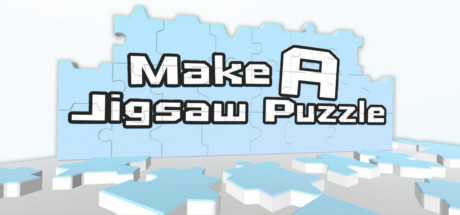 Fecha de salida
Diciembre 28, 2018
SOs compatibles

Windows
HMDs compatibles

Steam VR
Entrada
Controladores de movimiento