Shennong: Taste of Illusion (PC)
About this VR Animation?
Shennong:Taste of Illusion is Pinta studios' second VR animation. (The first one is 'The Dream Collector')

https://store.steampowered.com/app/750850/The_Dream_Collector/

In this work, we hope to create an unprecedented environment in ancient China through VR, with a strong sense of immersion in multiple illusions and an exciting action play.
I believe this is a very interesting VR film experience.
Fortunately, the film has also been nominated and shown at dozens of festivals, including the Venice Film Festival, the raindance Film Festival and the Kaohsiung Film Festival.

Story of this VR Animation
In ancient times, Shennong explores the forest deep in the valley to collect unknown plants with unique tastes and effects. A glamorous flower seduces Shennong and he is poisoned by tasting the petal. Shennong falls in illusion as the flower turns into a mythical beast, which torches Shennong to his last breath. In the despairing darkness, Shennong is revived by a secret friend. With the awakening superpower, he conquers the beast, breaks the illusion and acquires another valuable plant.

About 'Shennong'
Shennong is a mythical sage ruler of prehistoric China, the God-King of Chinese medicine and agriculture, who tests a hundred varieties of herbs with his holy red whip, tastes them all, encounters seventy poison in one day, knows the properties of all plants and finally catalogs of 365 species of medicinal plants into a book, "Shennong's Classic of Herbal Medicine".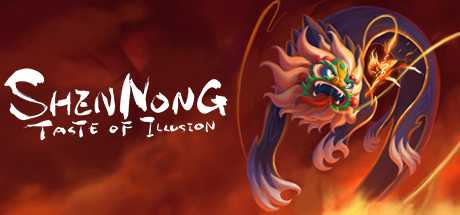 Fecha de salida
Diciembre 18, 2018
SOs compatibles

Windows
Entrada
Controladores de movimiento
Idiomas
Voces en inglés

Textos en inglés