IntroductionAudio Infection™ or AI for short, is a casual shooting game with VR support. Got tired after a rough day of work or feeling stressed out due to college? Jump in the game for some tracks to relieve stress and have a blast. The player has to fight against various enemies. Their density is based on the rhythm of the music that you are listening to. Based on your performance the enemies will become more aggressive as well, but don't worry, they will become less dangerous if things get too tough for you. Per track you will be awarded with funds and experience, which can be used to unlock various goods.
If simply a score and funds won't cut it for you then you have the "mastery" statistic to keep track of. This indicates how well you performed in the game. Each hit taken will decrease it. Can you keep your personal high score while maintaining a high mastery?

This game is all about music and guns, the two things that are loved by many and so we deliver you a mixture of the two. This game will come with a library full of music, but you will be given the opportunity to upload your own music to play with.EnemiesAI has plenty of enemies for you in stock! Starting out with a few "not-so-aggressive" infections that will try to hit you at any cost. They however might be a little bit too easy for the more experienced players. For them we have quite a collection of unique bosses in stock. Each boss has its own mechanics where it attacks the player in certain phases, figuring out the most effective method of destroying them is up to you. Once you have finished off certain bosses you will be able to encounter their miniature equivalents. Don't be deceived by their size, they are just as dangerous.RewardsOnce you've collected enough funds and unlocked the required level you will be able to purchase and unlock weapons in the shop. Each purchase is final. Everything is only unlockable through the in game currency. While you play you will get more experienced. This will result in better scores per track as well as eventually the option to unlock better weapons, from which we offer you plenty...

When you have defeated an enemy enough times it will show up in the pub on the wall as a trophy while keeping track of how many times it has been killed. Kill it enough times and it will look even fancier!VR Devices supportedCurrently this game supports HTC Vive with the standard Vive controllers. It also supports the Oculus Rift with the Touch controllers. Please do keep in mind that we know that not everyone has access to a VR device. With that in mind we made the game also fully playable without VR. You won't need to purchase the game twice in order to play it in VR and not VR. Just launch the game with your VR device or without your VR device and you're good to go. No need to pay twice for the same product.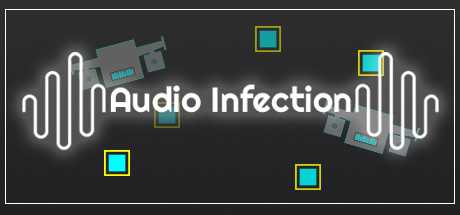 Fecha de salida
Noviembre 30, 2018
SOs compatibles

Windows
Entrada
Controladores de movimiento
Forma de juego
De pie