VR INTERACTIVE TRAILER: Runes (PC)
https://store.steampowered.com/app/457130/Runes_The_Forgotten_Path/

Get immersed in this 3D VR interactive TRAILER of Runes: The Forgotten Path.
Experience it in the full immersion of your headset and get a sneak peek of Runes: a single player, story-driven VR adventure game in which you are Leth, a renegade wizard fighting for survival in a virtual fantasy world. In a first of its kind experience, this TRAILER introduces you to the world of Runes, its characters and story.

Allow yourself to get caught in an alluring world, full of magic, wonder and challenges.
Brace yourself for the path that lies ahead of you.

Runes is coming November 14th!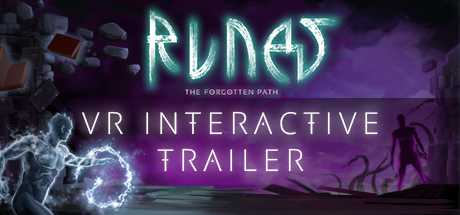 Fecha de salida
Noviembre 8, 2018
SOs compatibles

Windows
Entrada
Controladores de movimiento