While working your job as a security guard at a secret testing facility, something has gone terribly wrong. Everyone else is dead and now and you are the only one left. Find a way out while avoiding what lurks in the darkness around you.

Move through the facility and hide in the shadows as you plan your attempt at escape. Throw whatever you can pick up to create a distraction and stay out of sight to survive.

Give yourself nightmares with this VR horror experience.

Brought to you by SpinVR: a branch of SpinVFX, which brought you the visual effects for your favorite TV shows and films, including The Expanse, Game of Thrones, and the upcoming space thriller, Nightflyers.Features:
Stay low - Staying low and hidden will be key to your survival, including using the darkness and whatever you find to obscure your visibility. Avoid a line of sight at all costs, if you can...
Distractions - Throw-able objects litter the rooms and halls. Toss them in strategic directions to create distractions, helping you stay concealed.
Difficulty - Three difficulty levels for players that want different experiences; easy, medium, and hard...if you are brave enough.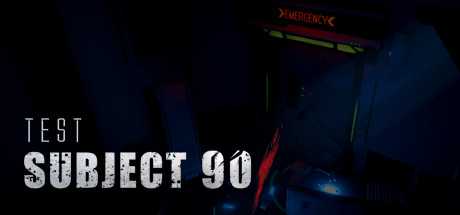 Fecha de salida
Septiembre 12, 2018
SOs compatibles

Windows
Entrada
Controladores de movimiento