VRGROUND : Crazy Farm (PC)
'VR GROUND: Crazy Farm' is the party VR game which can be playing VR players and Mobile players together.
Many VR games are played on solo with only one HMD devices, however 'VR GROUND' can be played and enjoy via smart devices those are using by friends, family and lovers also.
'VR GROUND' is party game which has unique 3 game modes include.



'VR GROUND' is a game that is a VR user hits animals with a broom for protect his apples like a simple mole game. Mobile users take applea by pressing a button. This game methods are very easy and intuitive, so anyone can enjoy it.



Up to 11 players (1 HMD user, 10 mobile users) can play at the same time, and even if all 11 players are not equipped, you can enjoy the game with AI.
Play through 'VR GROUND' to enjoy together with friends, family and lovers!

Will be updated later
- Will be adding brand new 2 game mods.
- Tutorials and graphics updates for smart device players.
- Web player that is can play without installing mobile application(PC can be connected also).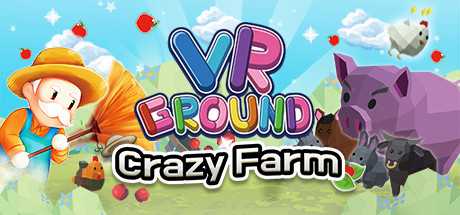 Fecha de salida
Julio 17, 2018
SOs compatibles

Windows
HMDs compatibles

Steam VR