INTENSE VR ACTION MEETS VIRTUAL COMICEver wanted to be as fast as the flash, as agile as spiderman, or as supreme as one punch man? Now's the time! It's time to become a hero.

Our mission was to create an experience that throws you into the unbelievable reality of a Hero, much like the heroes and heroines we grew up reading about in various manga, as Japanese.- GAMEPLAY - Embody the powers of "KUROGANE" and blaze through the metropolis at hyperspeed with our fluid combat locomotion! Scale walls, leap across rooftops, and reign justice from any angle you please to sever the enemies power. Will you learn to harness true power of a hero?

- GAME FEATURES -
Fast-paced locomotion WITH Combat!
Unlike others titles, we've made it our mission to merge a great combat system with fast yet fluid locomotion. Run at hyperspeed whilst still fighting in the ways you want.
A new way of storytelling for VR!
Ever read a comic late at night only to fall asleep and dream about becoming that hero!? We've transitioned that nostalgia into an immersive VR experience, blending comic book with game. You have to try it to believe it.
Epic BOSS BATTLES!
Not only will you have to traverse the environment to battle but also the opponent itself. Some of our boss battles run on the larger side :P- STORY -
A menacing enemies dawns upon humanity. The power to save restore humanity lies in the hands of the few. When people have fallen in despair, will you live the dream of becoming a hero?- WHAT TO EXPECT -- VR Comic : 1 episode

- Action Stage : 1 stage
- Playable time : 1 hour

We are planning update the following additional contents.
- Additional stages and episodes
- Free Adventure mode with sub stories
- Trophies and collection items

We would like to deeply consider feedback from the players during this Early Access period.(6-9months)
It would be great if the players could share feedback, suggestions, and any idea on the Steam forums and SNS to make this game better with us.- OUR GOAL -We aim to create an experience that gives you that nostalgia and wow factor from your childhood. The trouble is refining that experience; please help us by providing us with your valuable feedback, thanks.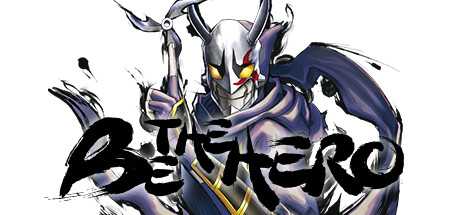 Fecha de salida
Marzo 1, 2018
SOs compatibles

Windows
Entrada
Controladores de movimiento
Forma de juego
De pie