Social Club VR : Casino Nights (PC)
Social Club VR is an addictive single and multi-player game that allows you to head to a high-class Casino from the comfort of your own living room, where you are in control. Enjoy games like Blackjack, Texas Hold'em Style Poker and Roulette. You can customize your world, from the hat your avatar is wearing, the music you hear playing, and what you see on the TV screens in the Casino. Personalize, and then play your favorite games to earn and unlock more fun.

Maybe you want to hone your skills for a trip to Vegas, with our AI or with other players from around the world. Maybe you want to meet up with 5 (6 Total Players) of your old friends for a fun night of Casino Games, Casual Games, Shooting Gallery Games, or maybe you all just wanna grab some swords off the wall and have a good old Pirate Fight. It could be that you are looking for a place to make your own, so you can relax. Whatever you're looking for, you can find it in Social Club VR.Key Features!

Enjoy your Favorite Casino Games - Play all your favorite tables games like, Poker, Blackjack, Roulette and more in an intimate Casino Environment that allows you to freely move around the room.
AI or Online Players From Around The World - You can enjoy the Casino with people from around the world that you've never met before. The system allows you to talk to them in real time. Next thing you know you might have a best friend from across the world. If you're in the mood to play alone, summon a varying number of AI characters to join you.
Casual Games - If you need a break from Poker why not challenge a friend to a game of Chess or Backgammon?
No Consequences - In a real Casino, if you bet big you can lose BIG, but here you can test your skills, gamble big, and not lose a single penny in your wallet. You may drop a spot on the leader board, but you can always keep playing until you're back at the top.
Casino Comforts - Enjoy the comforts that many people enjoy in a Casino. If you want a drink, order a drink from the menu. If you want to smoke a cigar, get it from the menu, smoke it, but you don't have to go home smelling like a chimney!
Become A Big Baller - The more often you play the more money you can earn. When you earn a lot, you can treat your friends to extras that they might not be able to afford, or you can use that big pile of cash to push them around at the tables.
Customize Your World - Cash in the game allows you to customize. You want to wear a cowboy hat… you got it. You want switch up the back of your playing cards... done. You want the Ace of Spades ash tray to hold your cigar… coming right up.
Keep Your Old Sunday Night Poker Game Alive - If you thought you and your old college buddies would never be able to meet up for poker night again, you were wrong. Create a private gathering that you and your friends can be a part of, with up to 6 players.
Bring Your Real World into the Virtual - You can listen to the music in the Casino, or upload any MP3, and the Casino will play the music you love. If you love videos, there are two TVs in the Casino. While you play your games you can watch any MP4 in your collection, or enjoy your favorite youtube video playlist.
Facebook Integration - While you're having fun with friends take a picture with the in-game camera. Grab that image and you can actually stick it to your Facebook Wall, while you're in the game.
Shooting Gallery - The fun in this world doesn't end with the gambling. There are three different shooting games to chose from, Sharpshooter, Quickdraw and Sniper. Challenge a friend and see who has the best aim!
Daily Chip Bonuses - If you come back everyday you get rewarded with more chips. String together several days in a row and you'll be that much closer to being the King of the Casino.
Go Wild - The ever popular bottle breaking from SportsBar VR is back, but we've added the new and improved... CAN CRUSHING!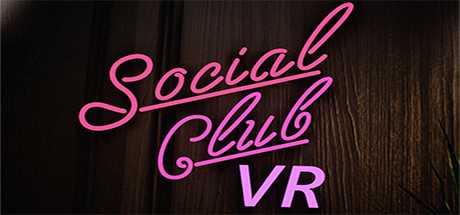 Fecha de salida
Junio 14, 2018
SOs compatibles

Windows
Entrada
Controladores de movimiento