Great Aunt Emma's rasping warning echoes in the haunting rustling of the forest. It has been years since those summers spent at her cabin. Once turned away by troubling gossip, now upon her threshold: Childhood stories long forgotten, of mystery and magic - spells and enchantment, threaten to overwhelm.

Eventide Escape for HTC VIVE™ places you on the edge of fairytales, in the middle of mind-bending puzzles and sordid conspiracies built within five fully explorable environments. Eventide Escape was built exclusively for room-scale virtual reality with fully immersive directional audio, haptic feedback, and voice acting.

Explore Great Aunt Emma's secrets, piece together her story, and get out before the stroke of midnight.

Play - Investigate Great Aunt Emma's house through context-sensitive narration as you search her home.
Story - Find Great Aunt Emma's secrets hidden among the mundane, and ultimately prove yourself the heir to her cabin and its forest spirits.
Immersive - Manipulate physics-enabled and scripted objects, which allow an in-depth exploration of a rich environment.
Music - Original score and contextual audio palette by on-team musicians.
Voice - Fully voiced story and controls, no reading necessary.
VR Exclusive - Built solely for room-scale virtual reality.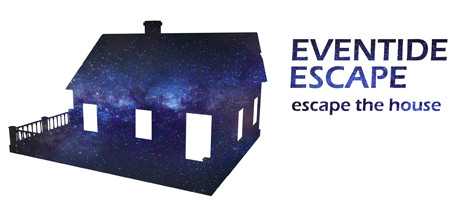 Fecha de salida
Sin confirmar
SOs compatibles

Windows
HMDs compatibles

Steam VR
Entrada
Controladores de movimiento
Forma de juego
Escala de habitación