this is a play as you desire game.b freeflight experience: a newly created undulating meadow in spring / summer with a central big tree and day-night-cycle on every start is the playground of b -- a bumblebee of subgenus gaudium formosum, recognizable by their cheeky :p.manual includedNote: no collisions is on purposechangessince media creation: the landscape turning dark for around half a second after sun set and moon rises is fixed, midday peak brightness slightly reduced, morning and evening brightness reduced, night brightness slightly reduced, fog closer in morning and evening, game name logo replaced game name text in menumade with
Game Engine
Unity

Third-Party assets
Shockwave-Sound: Days In the Sun (Full track), From Night to Dawn (60-secs version) (Invoice Nr.: 212765), LYN074: Nature & Environments Set 3, LYN152: Ambient Environments (Invoice Nr.: 212869)

Third-Party libraries, all from Unity Asset Store
DirectX 11 Grass Shader
Simple SSAO
Azure[Sky] Dynamic Skybox
Unity UI: OxOD Open/Save File Dialog System
uAudio: Mp3 Player/Streamer
NPR Oil Paint Effect

system requirements are a guideline, they are not guaranteed to be the only one or satisfying everyones criteria. The central big tree, when close enough in view, is particularly CPU-intensive and might decrease framerate.

recommending a joystick having thrust and yaw control.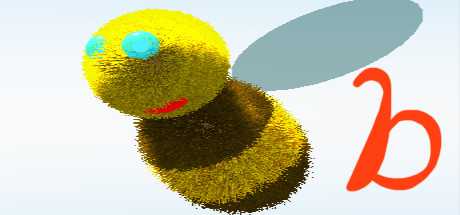 Fecha de salida
Junio 26, 2017
SOs compatibles

Windows
Forma de juego

Sentado