VR Arcade Simulation Game in the school cafeteria, BullyStore !!!
Exciting! fun! We have to make food quickly!!!
Please make the food you want for the bullies.
you must make bullies into model students and send them back!
There is no time!! If you don't make them go back to the class in limited time, you will be fired from school.
Through the ability of teachers and dogs to help us
Change the bully students into the model students
Get as many points as you can !!!
Teachers and puppies will help you out to make bullies into model students and get scores as much as you can!


You can turn on or off the laser that can use the UI by pressing the left controller grip button.
After that, you can press the UI by pulling the Trigger button.
You can also press the touch pad on the right controller to move freely
within the play area!
You can interact with objects with trigger buttons.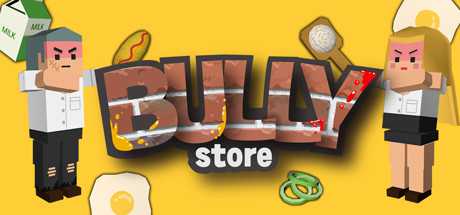 Fecha de salida
Mayo 22, 2018
SOs compatibles

Windows
HMDs compatibles

Steam VR
Entrada
Controladores de movimiento