Cockpit View, first seen in its genreThe Cockpit View brings the player immersive experience of driving a real tank, meanwhile the player can freely switch to first-person, third-person or tank cockpit view to enjoy the very real VR (virtual reality) experience!

IMAX Visual FeastUnreal Engine 4 generates a magnificent lifelike scene such as the dusty desert, the frozen plateau and lush jungle which will provide you with an all-around audio-visual feast.

Epic Battle PVE and Battlefield Combat PVPCampaign Mode: Fight with AI tanks, reproduce famous historic battles and create your own glory history.
Battlefield Combat: Provides 5V5 and 8V8 confrontation mode, allows the player to fight with others and fully enjoy the charm of destroying the "real" tanks.

Reproduction of Classic Tank ModelsExpertise guidance provided by military experts and the most representative tank models such as China's 99 Main Battle Tank, the U.S. M1A2, the German Leopard IIA6 and the Russian T-90 built according to the various performances in real history will let you dominate the whole battlefield.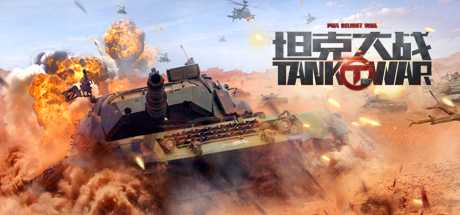 Fecha de salida
Enero 2, 2018
SOs compatibles

Windows
Entrada
Controladores de movimiento