Sensual VR is built for females between age of 18 and 60 without any VR or HTC Vive experience.

You should buy this unique VR experience for: your girlfriend, your sisters, your mother, female family, female friends or a potential date. Also you can use
it for Ladies Nights, girlsfriends go-outs and real fans of the books and movies of Fifty Shades. Girls find it hilarious and all give 5-stars ratings.

Sensual VR is a real 'Ladies Only' experience built for the HTC Vive. Don't buy this if you are an experienced HTC Vive dude with a lot of VR gameplay and
think you are going to get a big gameplay, lots of porn or a high skilled VR enviroment. It is made for girls and ladies extreme pleasure!

All Shades of VR has an optimised enviroment for ladies. So the controllers are (extra) easy to use, just use one button the controller (teleporting), you
have female hands, you can't make mistakes (that's why its a easy gameplay), the story is slow and build for good mood and good vibes. Due to STEAM policy
we only can offer the Light version, this version is without pornography, nudity and and sexual content. 18+ version is only available in countries were
sexual content is permitted by law. Sorry! we really can't help it.

All Shades of VR is a unique in the world VR experience specially made for ladies. It's a #ladiesonly VR experience with sensual and a soft erotic touch and feeling.
In an escape room setting it is the players' mission to fulfill all wishes of Mr. Purple and please him in any way possible. By being submissive, creative, resourceful
and pleasing you will win the heart of Mr Purple and discover new sensual experiences beyond your imagination.

We tested the experience on more than 200 ladies in The Netherlands, Spain, China and Lebanon and all gave a 5-stars rating for the complete story and VR experience.

SensualVR is produced by The I Love Company and gives you:

- The most exciting VR experience for ladies
- Beautiful sensual VR settings (penthouse, room of torture, piano play)
- Soundtracks build on extreme experience
- Bend, crawl, kneel and be submissive
- Optimized for ladies (also for female groups)
- First Sensual Lady VR in world!
- Discover your sensuality in VR
- Please Mr. Purple with hands or mouth
- Sensual Escape Room, pleasure for all

We advise you to experience SensualVR in an intimate small setting, please be careful using SensualVR in a business environment. We are also published in Playboy, Penthouse, on the porna VR channel: DuskTV and at EasyToys.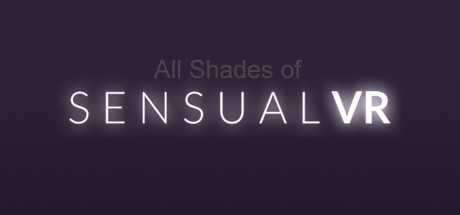 Fecha de salida
Enero 22, 2018
SOs compatibles

Windows
HMDs compatibles

Steam VR
Entrada
Controladores de movimiento
Forma de juego
Escala de habitación