Looking for a thrilling escape? XTREME PADDLEBALL brings you to a world where you can paddle without fear of interruption. Despite the trailer, we promise XTREME PADDLEBALL is simply a game about paddleball, with no additional twists.

Other games put their Paddle Mechanics behind paywalls, or bury them in endgame content you can only get to after hundreds of hours. XTREME PADDLEBALL puts your favorite paddleball quests front and center. But it also puts them from wall to wall and right behind you, because there's nothing else in the game- and why would there be?

We're sick of AAA studios flooding the paddleball genre with expensive, overproduced games for cowardly new paddleballers. XTREME PADDLEBALL was made by an indie team you can trust, out of sheer love and at great personal cost. As a result, XTREME PADDLEBALL will not have Zero Day DLC, expensive paddleball skins, and our matchmaking system makes sure that you're always playing paddleball completely alone.

Are you an expert paddler tired of having your hand held by modern First Person Paddleballers? We let the game empower you. XTREME PADDLEBALL puts you in the driver's seat, asks if you can move to the passenger's seat, then drives you to a special world where you can only play paddleball. You can't do anything but play paddleball, as we keep reiterating, almost so often it's suspicious!

Thanks for reading so much about XTREME PADDLEBALL. If anyone is telling you that there's more to the game than Paddleball, like secret levels, or a whole, non-paddleball based game, just don't pay attention to them, ok? This game contains only the Paddleball elements we have described above, and anything else is a dirty lie.

XTREME PADDLEBALL!!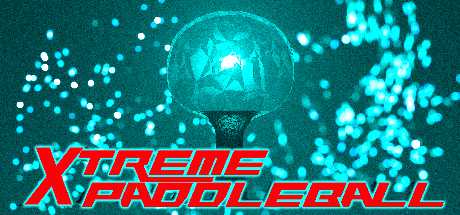 Fecha de salida
Marzo 8, 2018
SOs compatibles

Windows
Entrada
Controladores de movimiento