Roboboop is a VR game for HTC Vive and Oculus Rift. Boop the floating boxes with your high-tech wands to set the right colour and send them flying away into the sky. Relax, take your time and listen to some music, or set a timer and try to beat the clock. Should suit children and serve as a gentle introduction to VR for newbies.

Features
Dynamic game space that adapts to any play area (tested up to 4.5m x 4.5m).
Four gameplay modes: Casual (no timer), Challenge (beat the clock for a number of rounds), Sisyphean (a game that lasts forever and ever), and Buried Alive (a single round with a hundred boxes all at once).
Fully customisable game modes, including options for target rounds, escalating difficulty, variable timers, and choice of wand.
Gigantic, golden industrial environment.
Celebratory musical fireworks!
3D interface using VR controllers - no laser pointers.
Upbeat, high-tech soundtrack.
Cower in fear beneath the gargantuan Overseer.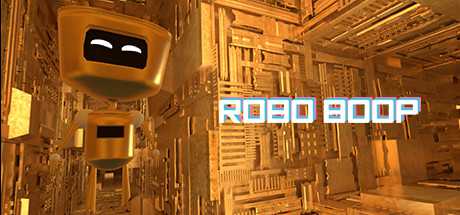 Fecha de salida
Marzo 14, 2018
SOs compatibles

Windows
Entrada
Controladores de movimiento