Shatter EVERYTHING (VR) (PC)
Shatter EVERYTHING is the first of its kind - A 3D revolution in twin-stick shooters
Gain intricate control of a powerful attack orb, and mercilessly demolish a sea of shattering shapes. Control time for extra precision, and use all the destructive weapons at your disposal to survive.Dodge and attck in 3 dimensions with easePilot your orb like an expert with an intuitive and effortless control-system. Hone your skills to survive longer and score higher!Drop-In Fast ActionShatter your enemies with satisfying weapons and use your spatial sense to dodge the chaos. Navigate the maze of threats in 3D and perfect your strategy for survival.Play in room-space, standing, or even seatedYou can reach the playspace with very little effort due to the extended controls.Climb the leaderboardsHone your skills and beat teh competition to reach the top!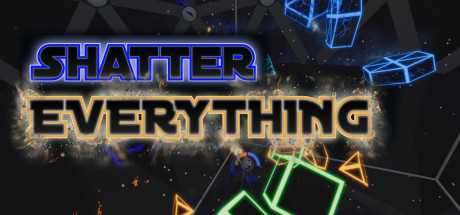 Fecha de salida
Mayo 22, 2018
SOs compatibles

Windows
Entrada
Controladores de movimiento